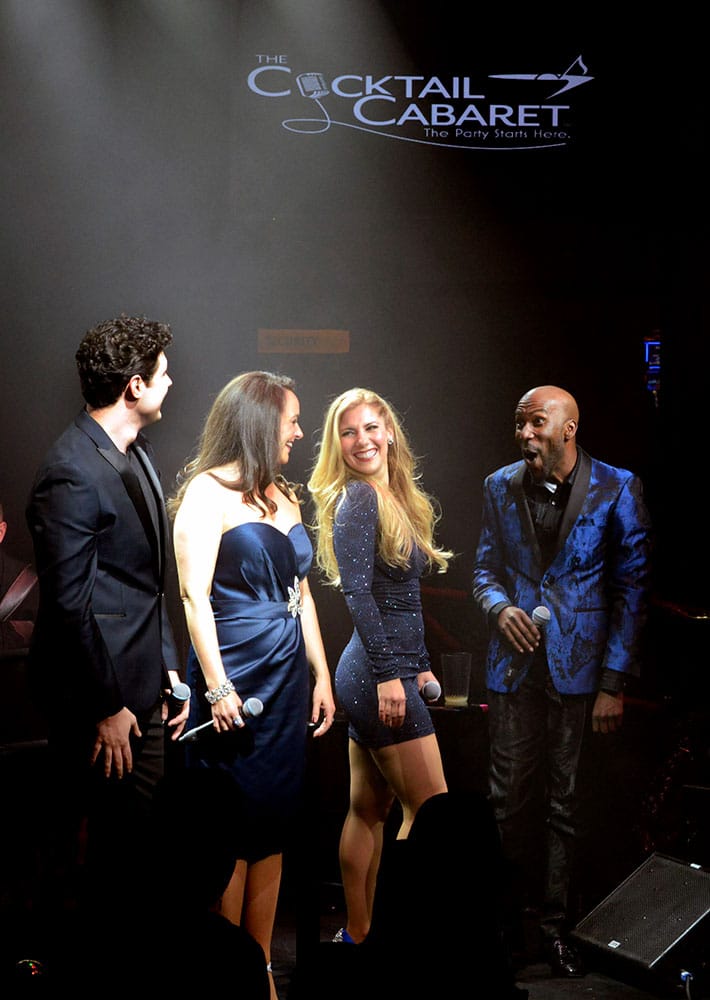 "The Cocktail Cabaret" at the famed Cleopatra's Barge in Caesars Palace is an upbeat, stylish, intimate musical cabaret, reminiscent of vintage Vegas, designed to enhance the cocktail hour experience as a prelude to dinner, the theatre, special event or a fun night on the town. The 70-minute musical revue features a combo of live original music and well-known stylized and re-imagined modern standards.  "The HOTTEST 6:00 p.m. show on the Strip" features four Broadway-caliber powerhouse singers and a four-piece band led by renowned concert pianist Philip Fortenberry.
"The talent-packed 'Cocktail Cabaret' takes over"
Las Vegas Sun
Brock Radke
"Blew my mind - And I came in with lofty expectations."
Las Vegas Review-Journal
John Katsilometes
"Vintage Vegas is back!"
Celebrity Insider
Robin Leach
"A fun, fresh and exhilarating experience"
Broadway World
Debbie Hall